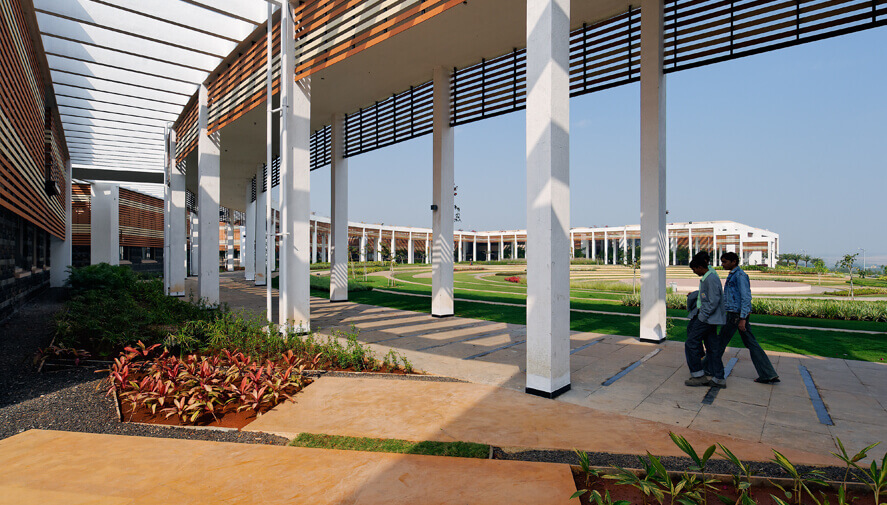 At Sandip Foundation, we use our experience to improve the teaching-learning process to meet the future learning expectations of the advanced world. For a decade we have been contributing actively to give the best to our students in Engineering, Management, Science, Arts, Pharmacy, and Polytechnic Studies. But even the most exceptional education alone is not sufficient to bring all-round development of a student. Therefore we give equal importance to extra-curricular activities and conduct various sports and cultural events all through the year.
Sandip Foundation was started at Nasik, Maharashtra, over a sprawling 200-acre plot, state-of-the-art infrastructure and lavish greenery providing a beautiful backdrop to the campus. The huge success of Sandip Foundation helped blooming a full-fledged, UGC recognised world class autonomous university- 'Sandip University' offering Science, Arts, Commerce, Law, Engineering, Computer Science & Fashion Design UG/PG courses.
However, after contributing successfully to undergraduate and postgraduate studies for many years, we experienced that gap exists between higher secondary (XI, XII) and the degree studies, among most of the students.
Due to this lacuna, students find it very difficult to cope up with the level and curriculum of the graduations studies. Cracking the competitive exams like MHT-CET, IIT-JEE, NEET, JEE (Main & Advanced) or Professional Exams like CA, CMA and CS EET Exam become very challenging and mentally taxing for such students.
To address to this need of the students, we have come up with a Junior College (XI, XII) in our campus. The purpose is to train our students with a solid foundation of (XI, XII) and also to prepare them for the toughest competitive exams with our advanced teaching methodology, systems. Our curriculum also includes brushing up on their secondary school studies.